Mitchell R. Hammer, Ph.D.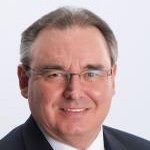 Mitchell R. Hammer, Ph.D. is President of IDI, LLC and ICS Inventory, LLC. He has achieved an international reputation as a social innovator, developing powerful ideas and innovative practices that improve people's lives throughout the world by addressing some of our most difficult social problems. Dr. Hammer is a person who propels social change at the intersection of cultural differences: Solving problems and resolving conflicts, building intercultural competence, and saving lives under conditions of violence and threat. He is a creative problem solver, moving conversations around racism and prejudice to cross-cultural understanding and empathy. He has transformed armed conflicts, interpersonal violence, and suicide situations into peaceful resolution. Dr. Hammer's personal involvement in difficult and often dangerous dialogue has resulted in healing where hurt festered, cooperative relations where mistrust existed, and safety in situations where violence dominated.
Dr. Hammer is the founder of several organizations that focus on intercultural competence development, conflict resolution, and critical incident management and crisis negotiation and resolution. He is also professor emeritus of International Peace and Conflict Resolution in the School of International Service at the American University in Washington D.C. His work spans a wide range of organizations including private corporations, not-for-profit organizations, state and local law enforcement agencies, and federal agencies, including NASA Johnson Space Center, The Federal Bureau of Investigation, and the National Institutes of Health. Dr. Hammer's cutting edge work has resulted in (1) the Intercultural Development Inventory®, an assessment instrument and process that is used throughout the world to build intercultural competence, (2) the Intercultural Conflict Style (ICS) Inventory®, a theoretical model and assessment tool used by mediators, trainers, managers and counselors to bridge cultural differences in solving problems and resolving disagreements and conflict, and (3) the SAFE Dialogue™ approach to crisis intervention and hostage negotiation used by universities, organizations and federal and local agencies.
Dr. Hammer has served by appointment by the Director of the National Institutes of Medicine (NIH) as a Charter member of the Cancer Advisory Panel for the National Center for Complementary and Alternative Medicine. Dr. Hammer provided advisement on negotiation strategies concerning the hostage crisis in Peru to the Government of Japan as well as Japanese private-sector representatives who had employees taken hostage and has also advised negotiators involved in successfully securing the release of an American taken hostage in Latin America. Dr. Hammer has advised the Behavior and Performance Laboratory of the NASA Johnson Space Center for the International Space Station Program. on cross-cultural communication. In 1996, Dr. Hammer, along with four associates, identified a set of letters with the writing of the so-called "Unabomber Manifesto" helping identify Ted Kaczynski as the "Unabomber."
Dr. Hammer's book, Saving Lives (2007) presents a comprehensive explanation of the innovative S.A.F.E. approach for resolving crisis situations. Saving Lives was given the annual award for Outstanding Scholarly Book in Applied Communication by the National Communication Association in 2008. His previous book, Dynamic Processes of Crisis Negotiation (1997), was honored with the "Outstanding Book Award" in 1998 by the International Association of Conflict Management. He has published widely, with 3 books, 73 articles, 145 conference papers and presentations, and been honored with 55 professional awards and keynote addresses, including the "Senior Interculturalist Award of Achievement" by the Society of Intercultural Education, Training and Research. Dr. Hammer frequently provides expert analysis for the media, including NBC News, CNN, FOX National News, CTV in Canada, NHK television in Japan, Voice of America, Agence France Presse, Associated Press, United Press International, Reuters, USA Today and the Washington Post.